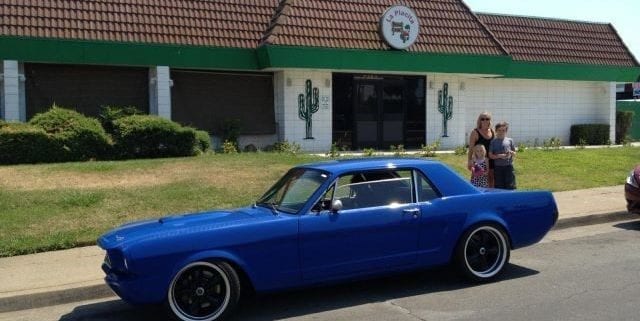 Updated August 25th, 2021
We hear it, and we hear it often. "I have this big plan for my Mustang! All I need is this, that, and that other thing and my car will be complete!" Usually these plans start with a complete tear down of the car, throwing parts into boxes with questionable labels and setting the boxes around the garage.
Then the inevitable happens: life gets in the way. Full builds require a massive amount of time, specialty expertise, and dollars. Sourcing the parts, learning to weld, understanding how suspensions work, cutting off the old greasy crud… it all takes time and money. Too often these projects never make it back together. They collect dust or are sold for pennies on the dollar to the next guy. Years ago I remember a good friend of mine telling me not to tear apart my car for my big plan, for fear of it never going back together again. He was pretty close to right on that one… it took me four years just to get it driveable.
The Vision
We tend to say, "I'm not going to drive it until…" however in reality we should be focused on enjoying the car now and growing into the future.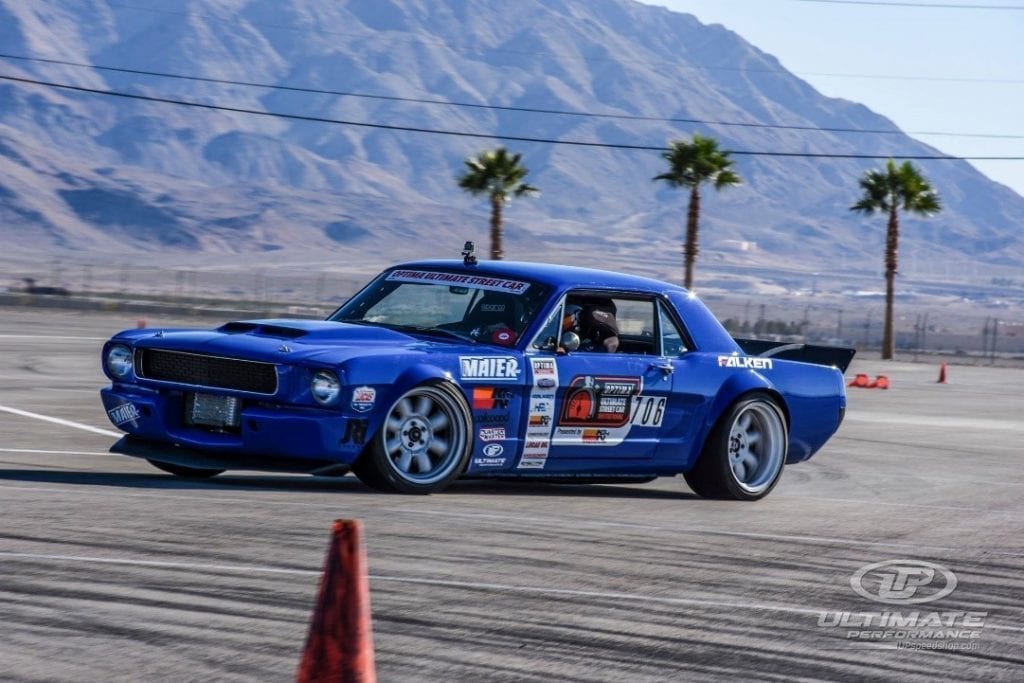 When we first get a Mustang we tend to have a vision for how it should look, sound, and perform. Having a vision is a good thing! It gives you an idea of the end goal. But sometimes the vision can cloud our sight. Getting the car from where it's at today, to where you want it to be, can seem like an insurmountable objective. It feels like everything needs to be replaced, and there's no good place to start. So they think it's best to tear it down to the studs and start from scratch.
Instead, we encourage people to think about the little improvements they can make while keeping the car together. Start with the basics: does it run? Drive? Stop? Does it feel safe at 30 mph? 60 mph? Can you drive it to dinner with your spouse and not worry about making it home? Making it look shiny or cool is secondary to all of these. If you don't enjoy driving it, it doesn't matter how cool it looks, it won't make it out of the garage.
Every Mustang Starts Somewhere
People see Ol' Blue and New Blue and say they want everything they need to make their car like that. This is good and all, but the cars did not come that way. Somewhere along the way each little component had to be bought or made. Add up all those little things and the total bill can get real expensive, real quick. As a result, the average builder ends up suffocated by their own vision.
In reality, Ol' blue ran it's first several years with a stock 289 with aftermarket leafs and coils. The interior was a base black interior and the only thing custom was the wood steering wheel. We enjoyed driving it to Tahoe and to breakfast in the mornings. We had a lot of fun with this car, and our experience with it gave us the education we needed to better develop and race the car. Ol' Blue would not be what it is today without the lessons learned from driving it in its original form. My focus was on little improvements, not dramatic changes.
Plan something small and get it done. It will keep your Mustang on the road where it belongs, with you driving it and enjoying it. Too much all at once is what causes projects to go stagnant. When that happens, people lose excitement. When they lose excitement, life becomes an excuse and the car turns into a laundry shelf in the garage.
Where to Start
This thought process has massively influenced our product line. Each part from MMI should be something that we can easily install and keep moving. When customers ask our advice on what to install next, we want to know what the car needs. Often this conversation results in people realizing they need a whole lot less than they thought to get the kind of drive they want. We want our customers on the road enjoying their cars without having to refinance the mortgage.
Even our packages were designed to be taken in small chunks. They are "recipes", but each of the ingredients can be purchased separately. Our goal was to give customers a roadmap to where they want to go. So if you have a vision, start by taking a look at our packages and see which one suits you best. Then find the thing that needs the most help on your car and start there. Whether that's steering, brakes, ride quality, or any of a bunch of other things.
So when you are planning your next "Big Thing", plan on taking it one bite at a time and enjoy the trip.